Invoicing is a daily need for businesses and freelancers. But, there's a certain friction faced by businesses and freelancers when it comes to creating professional invoices. In this article, we will discuss two things:
How to send an invoice through PayPal

Create more professional invoices
Let's find out how to send an invoice on PayPal directly to your clients and afterward, we will see a better way to create professional invoices using MinterApp – Time Tracking and Invoicing Tool.
How To Send An Invoice Through PayPal?
Step 1:
Sign in into your PayPal account.
Step 2:
Click on the Send and Request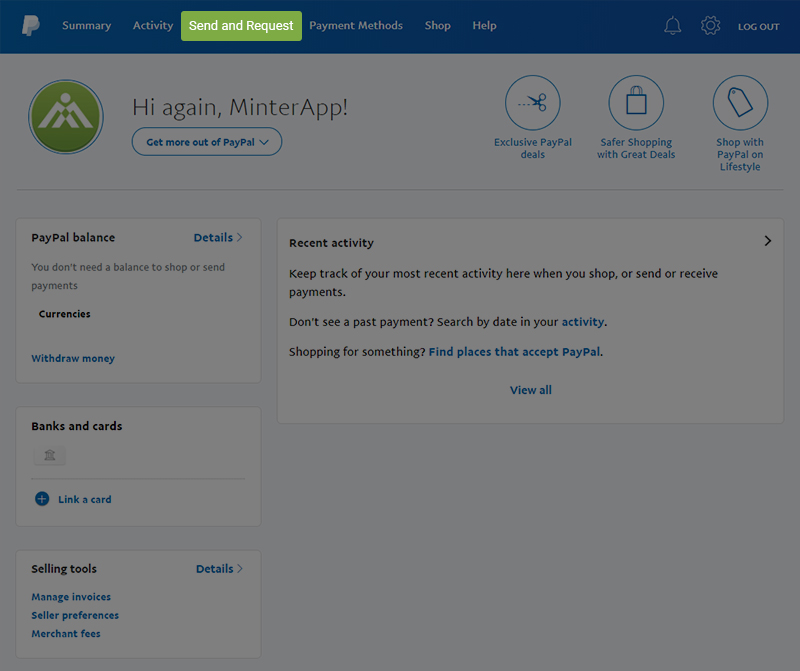 Step 3:
Click on Create Invoice.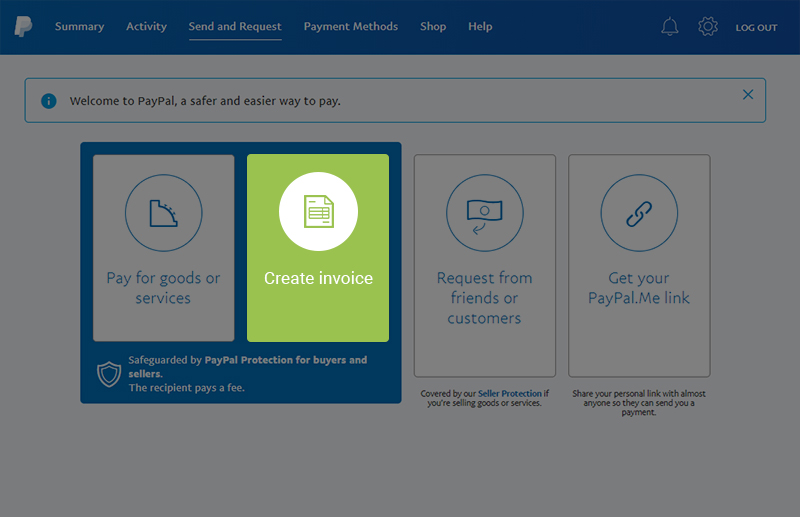 Step 4:
Go to Create Invoice.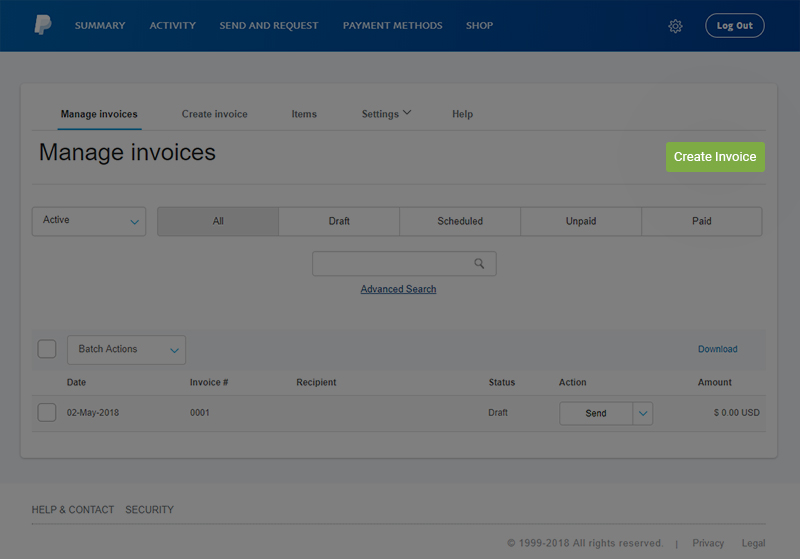 Step 5:
Fill up all the basic details like:
Invoice Number [Invoice number is automatically generated but you can edit as well]

Service or Product Details or Quantity

Pricing

Fill up details like taxes, discounts, shipping charges, etc.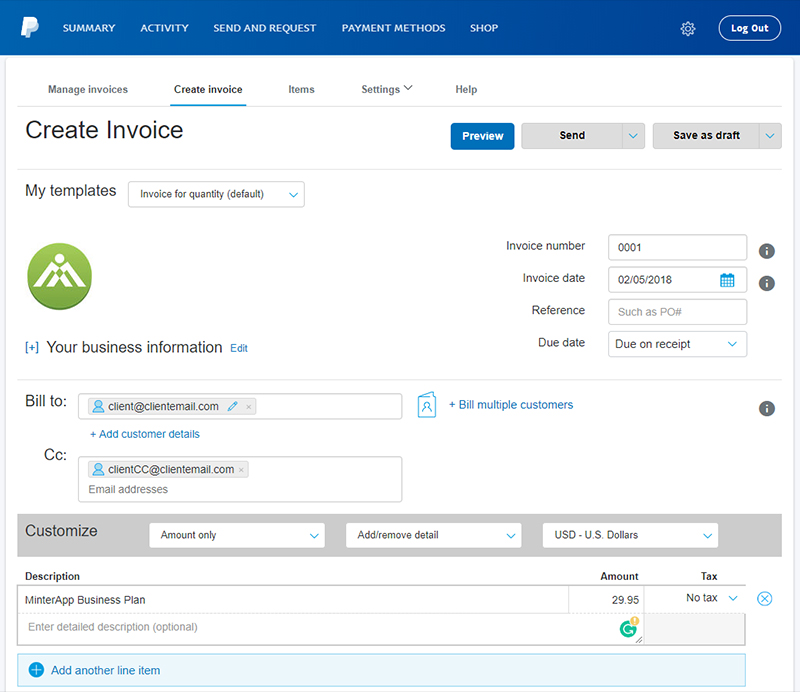 Step 6:
You can send the invoice directly from PayPal or you can save the link and send it to your clients.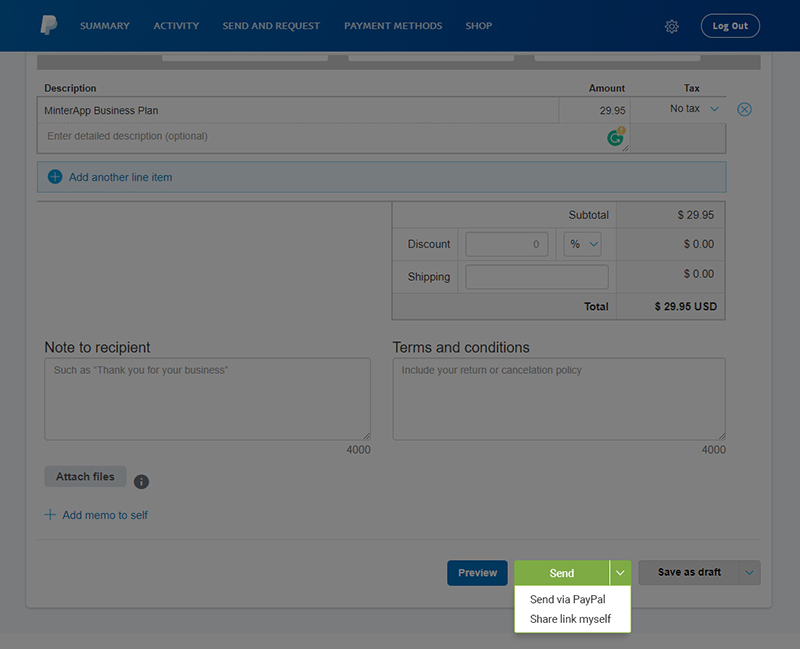 Step 7:
You can also save this template if you use it in a recurring manner.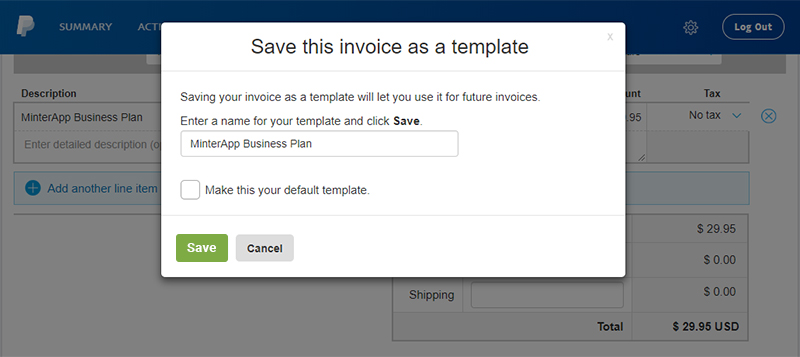 Finally, this is the kind of invoice you can send from PayPal account: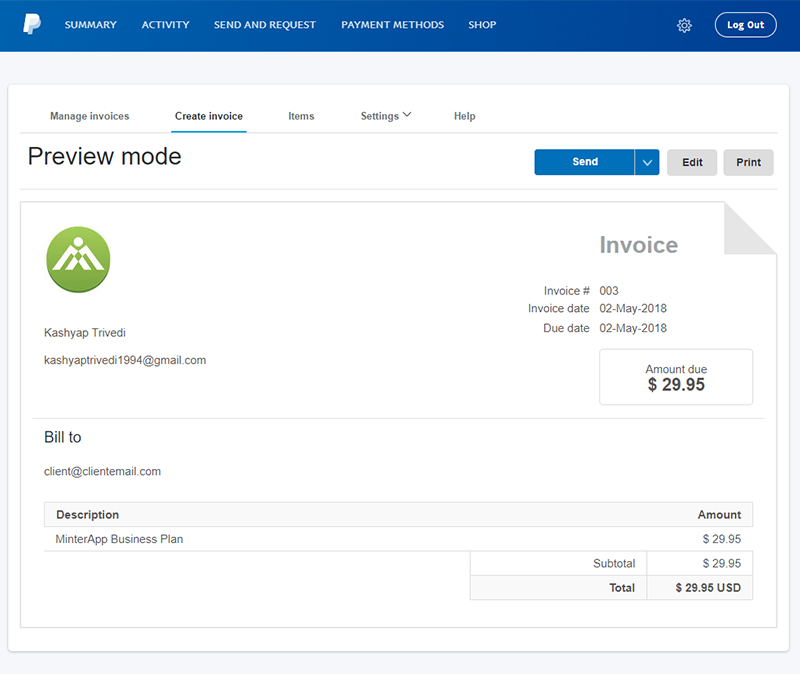 How To Create More Professional Invoices?
PayPal allows to create and send invoices for your business, but with MinterApp you can create more beautiful and professional invoices.
What is Minterapp?
MinterApp is an online Time Tracking Tool & Project Tracking Tool with advanced Invoicing facilities. You can differentiate Billable & Non-billable hours. You can directly select billable hours into invoices based on the total time you have invested in a particular activity.
Here are some benefits of using MinterApp for invoicing:
Use Billable Hours & Non-billable hours time sheets in invoices

Establish your brand image and continuity.

Emboss great impression on your clients.

Filter invoices by – Draft, Outstanding Amount, Issued, Late.

Create labels for the status of the invoice.

Connect with multiple payment gateways.

Create professional invoices in faster and better way.
Hence, it becomes extremely easy for a user to create invoices in MinterApp.