Time Tracking Application - Simple & Accurate
Having Trouble Measuring Time Spent On Various Projects?
Start tracking your time and streamline your day-to-day business operations with Minterapp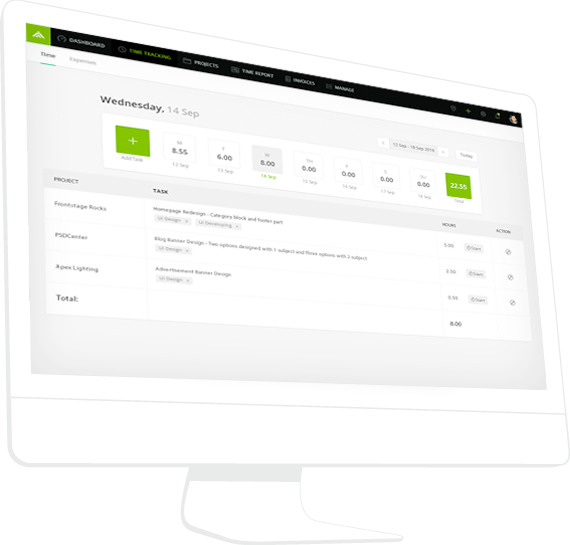 Easy-To-Use Time Tracking App
Time is money. Make sure that you are paid for it! Start tracking time spent on projects accurately with our award-winning time tracking app. Whether you are a freelancer or small business, our easy-to-use application will allow you and your entire team to start tracking time without any added headaches.
All of our paying customers enjoy the following features:
Unlimited projects for clients
Customizable bill rates for both users and projects
Dashboard with business insight reports
Give us a try today and you will love the insight you will get when you start tracking your metrics as a company.
Sign Up Free Today
Still not sure? Check out more of our features below.
Billable & Non-Billable Time Tracking

Need to understand how your team is spending their time? Use our Billable and Non-Billable time tracking feature. You can run insightful reports that show where to make changes that can improve your team's output.

Utilization Metric Reports

Having staffing management issues? Use our utilization metric reports to help make important hiring decisions and never deal with overstaffing or understaffing again.

Time Tracking Chrome Extension

Our chrome extension makes tracking time much easier. By installing our chrome extension, your team doesn't have to worry about keeping our web application open. They can track time from their browser.