New Look, New Year, Bigger Success
Our new user interface has launched and we are ready to take the new year head on with bigger and better things.
What is New?
New Clean Look!
Basecamp 3 Seamless Integration (Check Out Our Page)

New Dashboard – Understand your important metrics. Gives you trigger points to action.

Team Utilization: This is our major focal point for as teams that achieve high utilization are known to have the highest level of productivity.

Revenue Health Metrics

Pending Client Invoices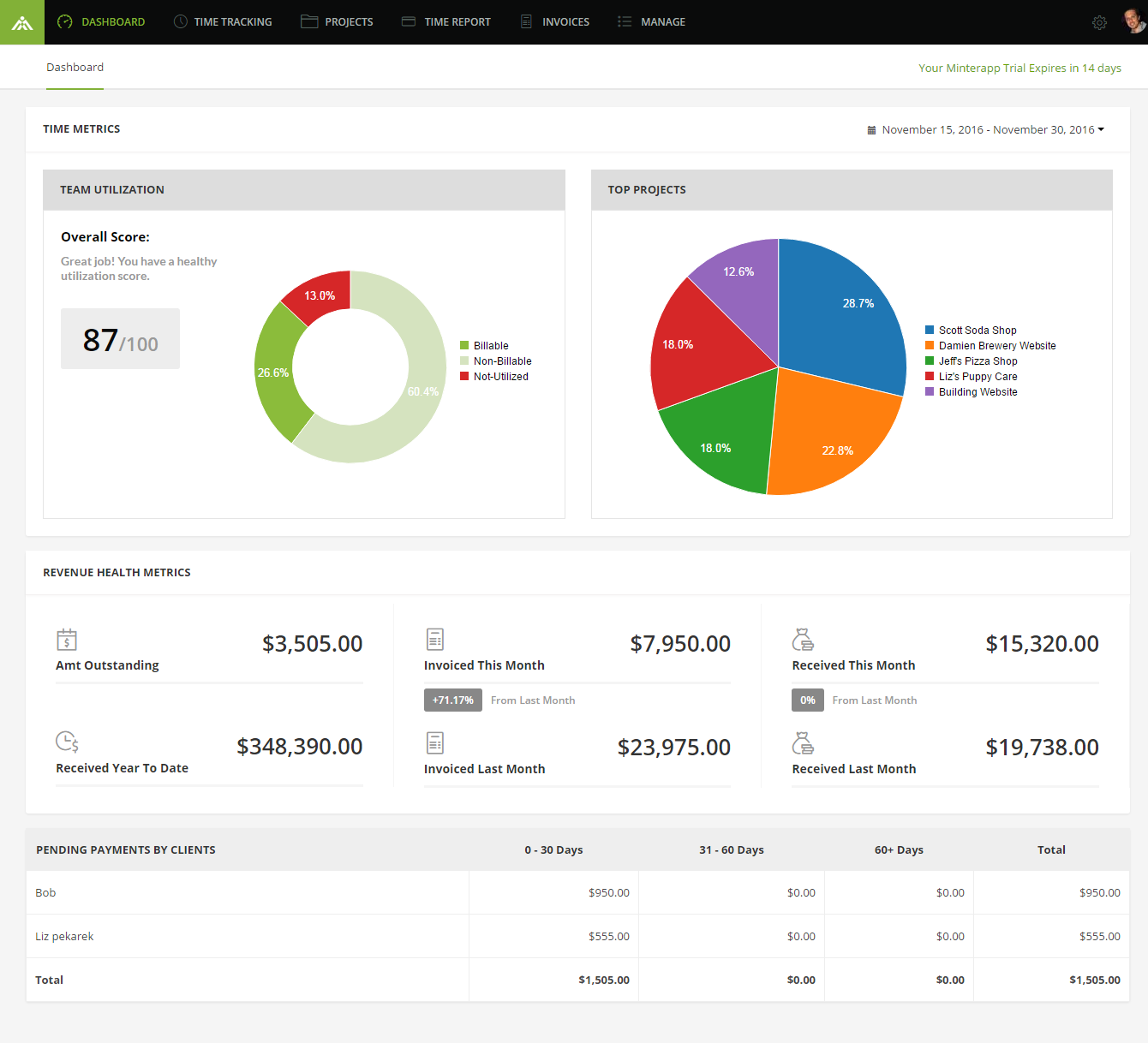 Apps Page – Now, all our applications have their dedicated page. As we grow our integrations, they will be listed on our page so you can easily integrate with your favorite applications. Check out our road-map for 2016!

Trello
Asana
Mailchimp
Jira
Have an integration suggestion, send it to our team. We are always looking for feedback!
What's Next?
While our product is taken a major overhaul we are still working through some extra upgrades. Here is a short list.
Design Upgrades in the Works

Web Invoice (Sent to Client)
Email Notification Templates

Quick Task Creation (We are looking to make the user experience easier for everyday tasks you complete in Minterapp)

Add Projects
Add Users
Create Invoices
Create Estimates

Integrations – As mentioned above, we will be integrating with top applications so you can easily time track and invoice your clients.
Let's have an amazing close to 2016 and an even better 2017!
Thanks,
Minterapp Team