We are excited to announce that we now have a chrome extension that you can use for your time tracking needs. You can go to the link below and install it on your chrome browser.
This is a free application that will help your team time track!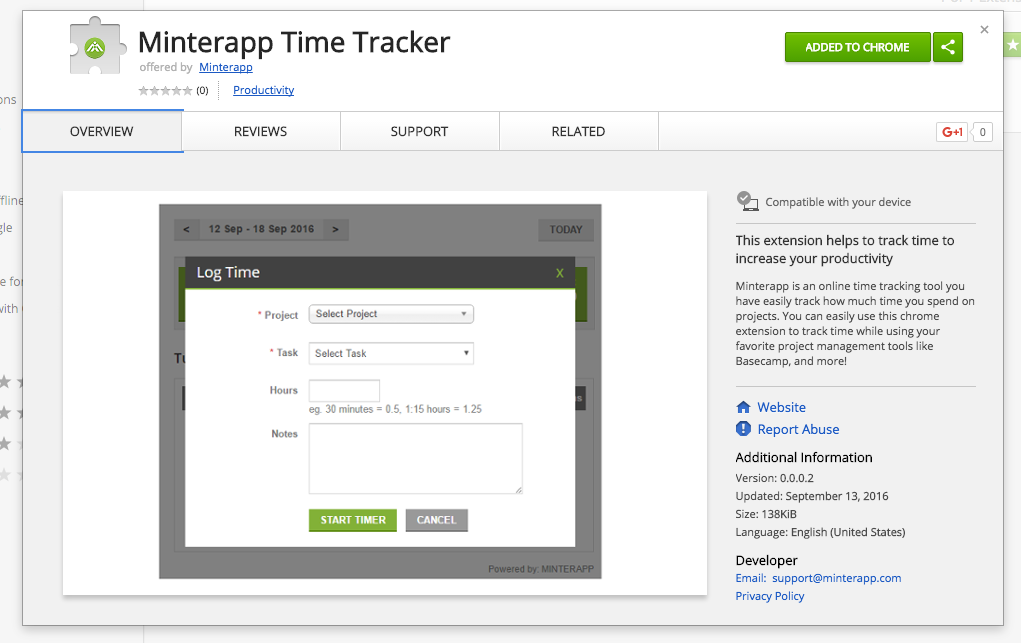 This is just the beginning of our application and we will continue to fine tune it. Currently it is integrated for Basecamp 3 Time Tracking. Please share your feedback on our feature and our team is excited to improve it.
Here are the features of our extension.
Login directly into account
Connects to Module for Project Time Tracking
Time-sheets under tracking tab, for additional changes if needed
Our feature roadmap for our extension will include the following time tracking features:
Thank you,
Minterapp Team